Terrified of the dentist? We understand the fear and aggravation, but the tooth pain you or your child is experiencing can become more intense if not taken care of.
You need options and a dentist with experience who cares about your fears
Visiting the dentist should be enjoyable. If you or your child fear the unknown, we assure you that Beacon Smiles Dental and team make a special effort to give you and your kids an enjoyable and stress-free time.
Our dentists have over 15 years experience working with children of all ages, including their own. They also work with adults that have mild to severe fears and prefer other options such as laughing gas and oral sedation for a stress and worry free visit.
Visiting Your Friendly Dentist Often
Prevents bigger issues down the road
Shorter checkups
Avoid emergency visits
Delaying Your Visits Due To Fears
Issues become more complex
Longer, more frequent visits
Emergency visits more likely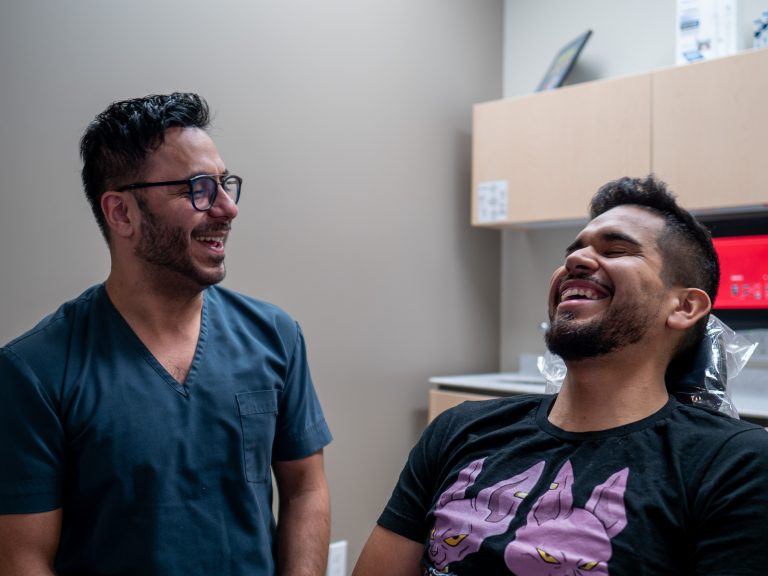 An amazing experience is the key to eliminating dental fears
So instead of trying to avoid the dentist as long as possible, consider visiting us soon at our Beacon Hill location to avoid dental problems down the road.
To receive a free dental estimate and to learn about your options
Beacon Smiles Follows the 2020 Alberta Dental Fee Guide
Beacon Smiles Dental
12024 Sarcee Trail NW #230,
Calgary, AB T3R 0J1